John James is a trading name of Entaco, a company famous worldwide for the manufacture of specialised hand sewing needles and tools.
Entaco Limited is a privately owned British company based in Redditch, Worcestershire an area known as the Needle Capital of the World.
See how needles are made.
OUR HERITAGE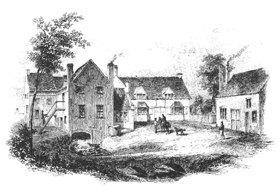 ...dates back circa 300 years. The first evidence of needle making in its more conventional form was to be found in various monasteries and ecclesiastical centres throughout the county. Bordesley Abbey, founded in 1156, about a mile north of Redditch, was probably the earliest foothold of our industry in the Redditch area.
In 1930 two of the great needlemaker giants Milward and Hall joined forces under a single holding company, Amalgamated Needles and Fish Hooks Limited, who formed in 1932 a separate manufacturing organisation THE ENGLISH NEEDLE AND FISHING TACKLE COMPANY – ENTACO
We are extremely proud of our heritage and we are committed to offering you a quality product. Many members of staff have been employed by the company all of their lives, with a good number having more than 30 years experience and indeed generations of their family before them worked for Entaco. We aim to share with you many reminiscences from needlemakers and fables from our industry in our regular feature "A Needlemaker's Memories"
THE HISTORY OF JOHN JAMES NEEDLES
John James was formed in 1840 and registered in 1902. The name John James is synonymous with the very best of needle manufacture, quality and reliability. The John James brand of "Finest Quality Needles" continues to be recognised by needle crafters around the globe.
With the merger of Henry Milward and sons in 1912 a new board for John James and Sons was announced. Members of the board consisted of C.B James as chairman and C.F Milward as deputy chairman, H.T Milward, A.D Barfleet and C.E James.
The original John James factory appeared listed as a business for the first time in an 1860 directory of the Redditch area. This is further corroborated by none other than the novelist, Charles Dickens (1812 – 1870) who, in his journal "Household Words" documented a visit to the factory: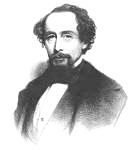 "We have been to Redditch, that remarkable little....town, to see needles made....because our English needles of today are spreading all over the known world, wherever exchange of commodities is going on. We are allowed to go over the Victoria Works, the manufactory of Mr John James. That so many (needles) should go forth into the world from one house is wonderful enough....but the making ready for sale exhibits a miracle of dexterity"
In the 19th Century, when John James himself was first making needles, he specialised in industrial needles and tools and in particular in sail making needles and other ships chandlery. His legacy continues and lives on in the ever expanding and popular range of John James Finest Quality Needles.
JOHN JAMES A NEEDLE FOR EVERY NEED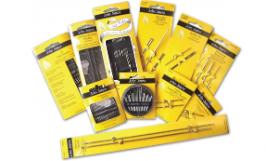 We are delighted to offer you our extremely comprehensive range of hand sewing needles and machine needles available for you to purchase on-line.
John James with its distinctive yellow and black packaging gives you the quality and the heritage and innovation as demonstrated by our new John James Pebble, finest quality needles in a Pebble.
In the mid 1960's we introduced the John James re-useable pack, this is designed to be user friendly while at the same time ensuring that your finest quality needles are kept perfectly secure until you need them. Even today these packs are as popular as ever and can be found alongside work baskets and sewing boxes all over the world.
May you experience many hours of delight and creativity using John James finest quality needles.